United States Air Force
15 Apr 1959
Capt. George Edwards of the 432nd Tactical Reconnaissance Wing (Shaw AFB, SC.) flew an average of 816.28 mph over a closed 310.7 mile (500km) course in a McDonnell RF-101C, establishing a new closed circuit record.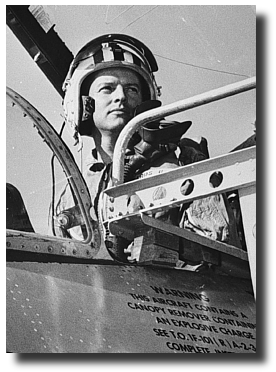 Capt. Edwards in the cockpit of his aircraft.