United States Air Force
29 Jul 1957
Capt. Kenneth D. Chandler (USAF) won the Bendix trophy after flying from Chicago to Andrews AFB Md., in 54 mins, 45 seconds to set a Bendix air race record of 679 mph. All participants flew Convair F-102A Delta Daggers.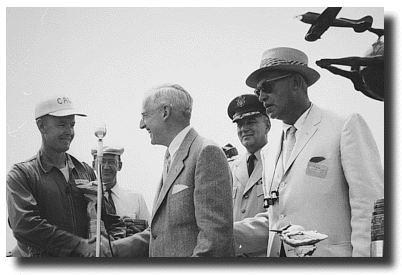 Capt. Chandler is shown being congratulated by Bendix President M. P. Ferguson.